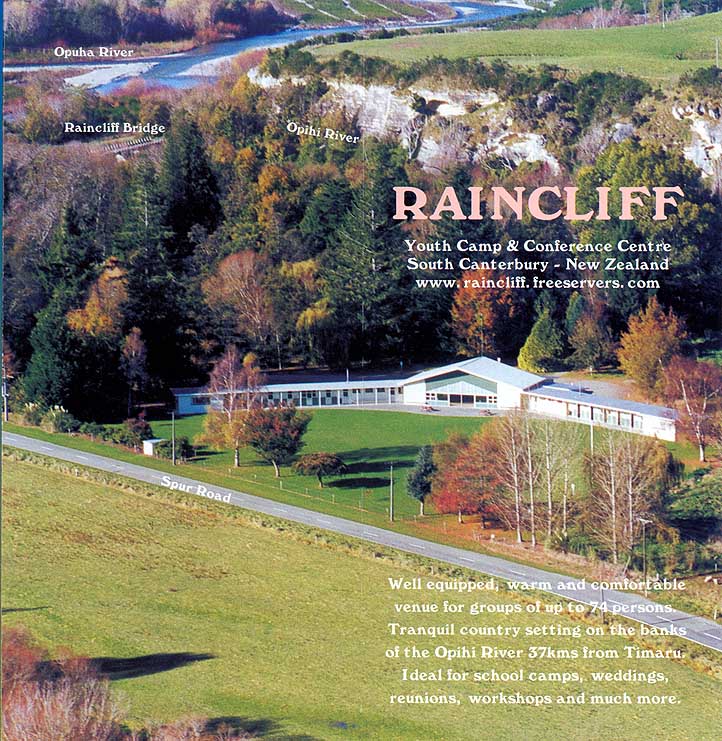 Raincliff Youth Camp
South Canterbury,
New Zealand

The Raincliff Youth Camp and Conference Centre has accommodated groups, both young and old, since 1971. Over 49,210 adults and 51,071 children have stayed at the camp since it opened in 1971.

The camp is administered by The Raincliff Trust Board on behalf of the Anglican Church, but groups of all kinds use the camp including: business groups, school groups, seminars, training courses, church and family groups, family reunions, hobbyists, bands, weddings, service groups, hand crafts, weekend groups, ski parties, community groups, scouts, guides, retreats, disablity groups, musical groups, car enthusiasts and many others.
(See Conditions of Use)

The camp boasts excellent sleeping, kitchen, dining, and meeting facilities, all in good order.
Very Reasonable Camp Fees
The Raincliff Trust Board wants to maximize the use and enjoyment of the camp and for this reason has kept the rates as low as possible. Current rates are.
Weekend - Child $20, Adult $40
Daily Rate - Child $10, Adult $15
One Night (Weekend) Functions e.g. Weddings & Birthdays - $1,000 plus $20 per person per night for children & adults staying overnight.
Groups will find the Raincliff Youth Camp is an economical camp/conference centre option compared to similar venues elsewhere.
St David's Church

St David's Church, Raincliff, celebrated 100 years of existence on 17 March 2007 and a picturesque stonewall and entrance ways have been being constructed by local volunteers to celebrate the Church's centenary.
Camp users may use the church for Christian services on application.
LIKE US on FACEBOOK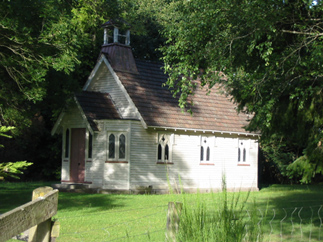 St David's Anglican Church, Raincliff
email: raincliffbookings2021@outlook.com